Hammersmith Bridge is closed
It's even closed to pedestrians, people on bikes, electric bikes and other sensible forms of transport.
Hammersmith Bridge was closed to motor traffic on April 10th 2019 leaving it accessible only to pedestrians and cyclists. On 13th August 2020 the bridge was closed completely, following an increase in size of the cracks in the North-East pedestal due to the hot weather. Boats are prevented from passing under the bridge, and the pedestrian underpasses on each side are closed. Read more about the closure...
So what happens next? The government has set up its Hammersmith Bridge Taskforce, whose preferred option for a temporary crossing is a ferry service. They are also considering a temporary walking and cycling bridge. In the meantime, the bridge is still being investigated, after which work to stabilise it can start. Read more about the future of Hammersmith Bridge...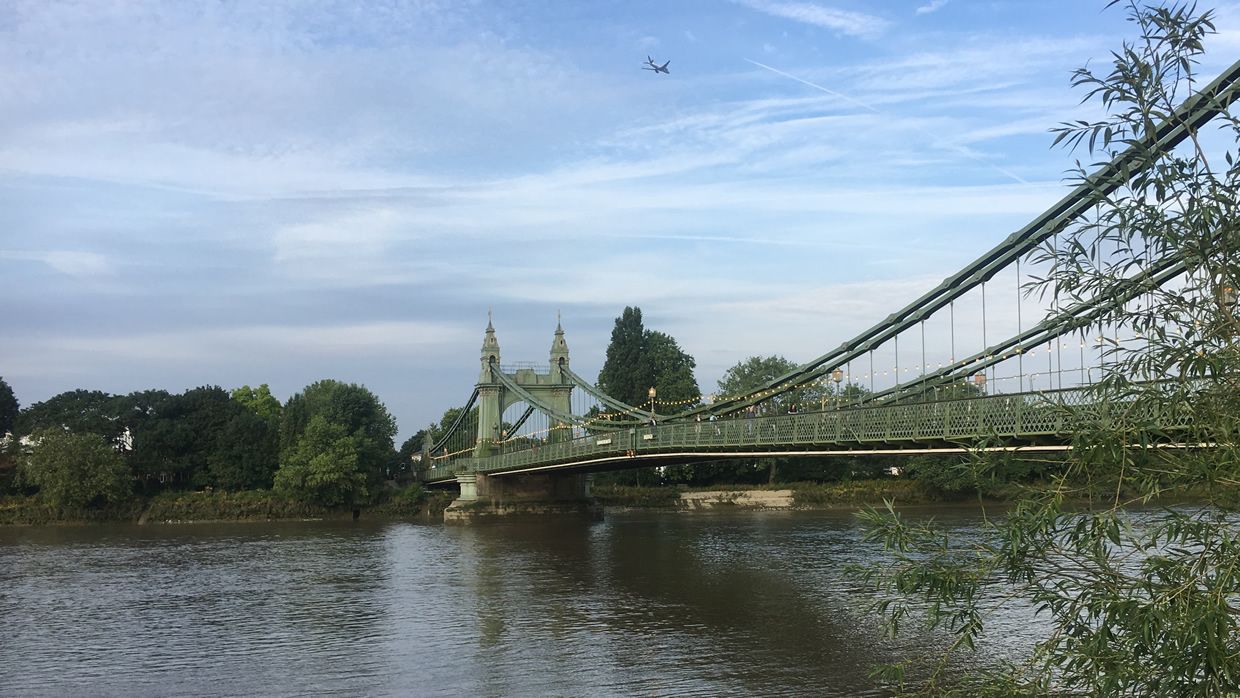 Hammersmith Bridge is a crossing over the River Thames between Hammersmith and Barnes. It was designed by Sir Joseph Bazalgette and opened in 1887. It is 210m long and 13m wide and consists of a central roadway with a walkway on either side. It's London's weakest bridge, and there has been a weight limit of 7.5 tonnes on its roadway for many years. Find out more about Hammersmith Bridge...
Next: About the bridge →